Buried Episode 03: Drama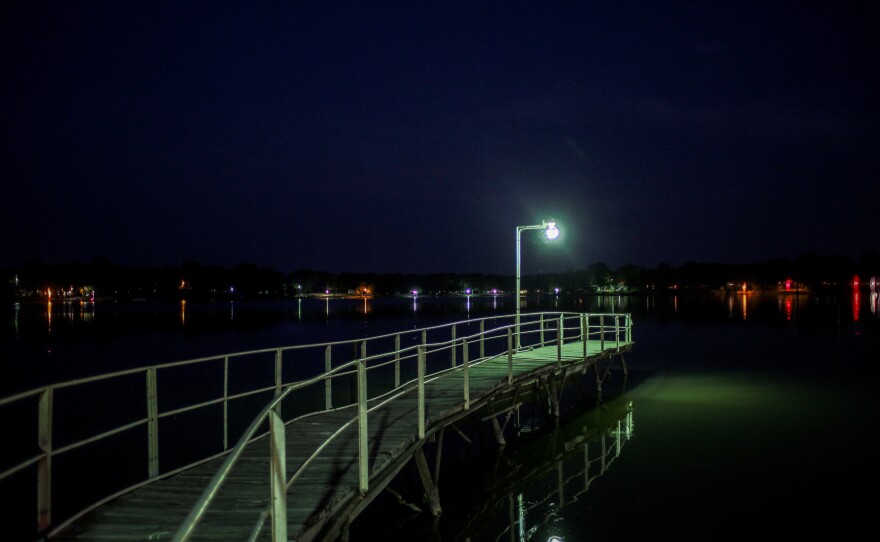 The view from Duck Cove toward Carey Mae Parker's neighborhood on the south side of Waco Bay.
Brittany Gryder
Duck Cove in Lake Tawakoni's Waco Bay.
Brittany Gryder
Brandy and Brian remember what they can about their mother, Carey Mae Parker, and how her disappearance shaped their childhoods and the adults they became.
Carey was surrounded by friends and family who struggled with substance abuse problems, but few of them remember seeing her use hard drugs.
Brian thinks he remembers seeing his mom snort something once, although he isn't sure. But both he and Brandy think Carey used drugs. They find it hard to believe someone could spend so much time with people who used drugs and not use any herself.
By fall of 1991, Carey's daughter Brandy was living in Dallas with her father Leonard, who dated Carey before Cody. One day in November, Leonard failed to pick Brandy up from kindergarten. A maintenance employee went to their apartment and found Leonard's body, after an apparent overdose.
"That's a day I'll remember for the rest of my life," Brandy says.
Along with many on Leonard's side family, Carey's sister Patricia is also skeptical that he died of either an overdose or suicide. She doesn't believe Carey's family would have let Brandy move in with Leonard if he was still using drugs.
According to Leonard's ex-girlfriend Shirley, there was a suicide note at the scene. She believes the Dallas Police Dept. overlooked it. This could explain why Leonard's death certificate lists the cause as an accidental overdose.