The Best Defense Against Salvinia in Texas Lakes? Clean Your Boat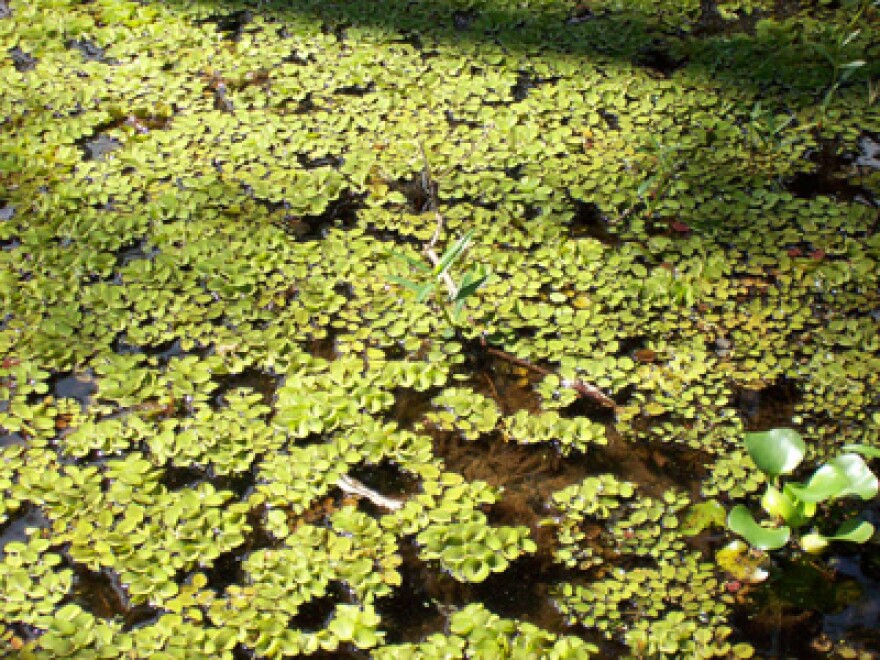 Spring is in the air and in the water, which means it's an ideal time for invasive species to spread in Texas lakes.
One of the most troublesome species of invasive pest in the state's waterways this spring is giant salvinia, a fern-like water plant native to South America that first made its way into American waters in 1995 in North Carolina. Through a combination of being incredibly sticky, incredibly good at hiding in the nooks and crannies of any solid object that hits the water it's in, and incredibly resilient to being chopped into little pieces and still be able to reproduce, salvinia has made its way to 22 Texas lakes.
One of the main ways to fight the spread of the plant, says John Findeisen, an aquatic invasive species expert and leader of the TPWD's Brookeland Aquatic Habitat Enhancement team, is to thoroughly clean and dry your boat, decoys, fishing equipment, or anything else that goes into the water.
"Over the last few months we have seen new giant salvinia infestations pop up at several large reservoirs in East Texas, and the most likely explanation for that spread is that boats and other lake users transported them on their equipment last spring and summer," Findeisen says. "We can treat these infestations with herbicides and giant salvinia weevils, but the best control is prevention. That's where boaters come in."
https://www.youtube.com/watch?v=QmEoCtQyLhs&feature=youtu.be
The spread Findeisen is talking about is happening mostly in Caddo Lake and Toledo bend. But since September, he says, the Nacogdoches, Athens, Fork, and Palestine lake and Martin Creek have seen new salvinia infestations.
Findeisen says the best way to make sure you're getting the salvinia is to just "clean everything green" off your water equipment – which, incidentally, should include flushing out your boat engines and any tires that touch an infested dock.
"Leave that salvinia there, either in the parking lot where it'll dry out and die or you can throw it in a trash can," he says.