Cruz Condemns Colorado Shooting, Rejects Anti-Abortion Link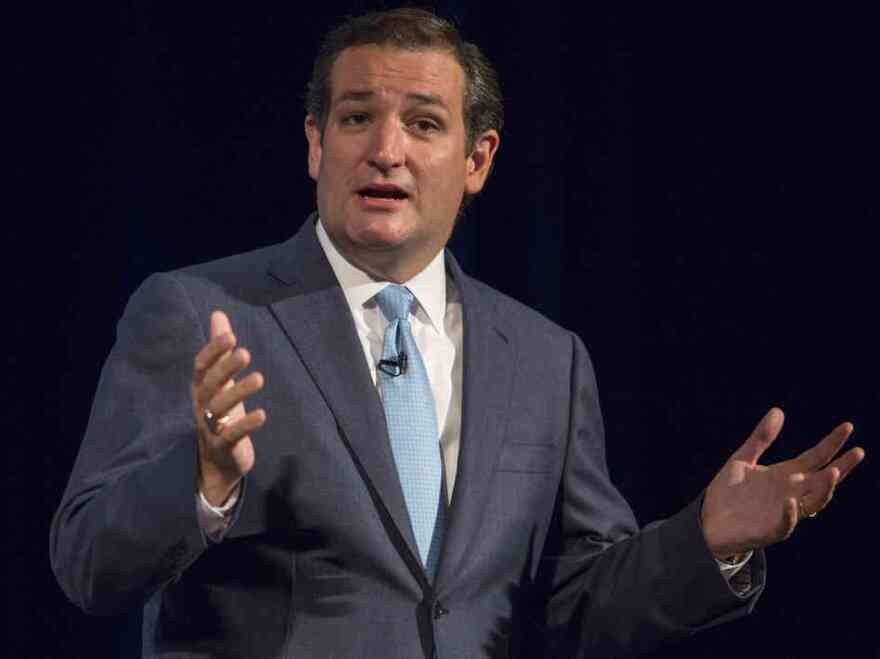 Editor's note: This story has been updated throughout.
U.S. Sen. Ted Cruz is condemning the fatal shooting of three people at a Planned Parenthood location in Colorado but also aggressively pushing back on suggestions the shooter was part of the anti-abortion movement.
Speaking to reporters after a stop here Sunday afternoon, Cruz rejected a potential connection between anti-abortion activism and the shooting, instead taking issue with "some vicious rhetoric on the left blaming those who are pro-life." The shooting, which happened Friday in Colorado Springs, left a police officer and two civilians dead, and a suspect, Robert Dear, has been taken into custody.
"The media promptly wants to blame him on the pro-life movement when at this point there's very little evidence to indicate that," Cruz said.
When a reporter reminded Cruz it has been reported Dear made a comment about "baby parts" while being apprehended, Cruz retorted, "It's also been reported that he was registered as an independent and a woman and a transgendered leftist activist. If that's what he is, I don't think it's fair to blame on the rhetoric on the left. This is a murderer."
Cruz's claim appeared to be based on a voter registration form that lists Dear's gender as female. "We know that he was a man who was registered to vote as a woman," Cruz said.
Asked if we could call the shooting an act of domestic terrorism — as former Arkansas Gov. Mike Huckabee has — Cruz again urged caution about drawing conclusions from the shooting at this point.
"I would call it a murder, and we'll see what the facts are," Cruz replied. "It was a multiple murder of what appears to be a deranged individual. And it was horrific, it was evil, and we'll find out more out about the facts, but I don't think we should jump to conclusions."
Speaking with reporters a day earlier in Lamoni, Iowa, Cruz's remarks on the incident were less politically charged as he became the first GOP presidential candidate to denounce the shooting.
"We don't know ... what those motives were, but whatever they were, it's unacceptable, and it's horrific and wrong," the senator told reporters here before a town hall. "I have spent much of my adult life working in law enforcement, working against murderers and those who commit violent crime, and that one officer lost his life is particularly tragic."
Cruz appeared to be the first GOP candidate to directly address the shooting Saturday morning, when he tweeted that he was "Praying for the loved ones of those killed, those injured & first responders who bravely got the situation under control in Colorado Springs." The Democratic field reacted swiftly to the incident Friday, and President Barack Obama issued a statement Saturday morning calling for more gun control in the wake of the shooting.
Cruz has been perhaps the harshest critic of Planned Parenthood in the GOP field, especially after the release of undercover videos showing officials with the group discussing business practices. Cruz has referred to the organization as an "ongoing criminal enterprise," and he regularly promises to initiate a federal investigation into the group as one of his first acts in office if elected president.
Disclosure: Planned Parenthood was a corporate sponsor of The Texas Tribune in 2011. A complete list of Tribune donors and sponsors can be viewed here.
This article originally appeared in The Texas Tribune at http://www.texastribune.org/2015/11/29/cruz-condemns-planned-parenthood-shooting-colorado/.