Willie and Kinky push for legal pot in Texas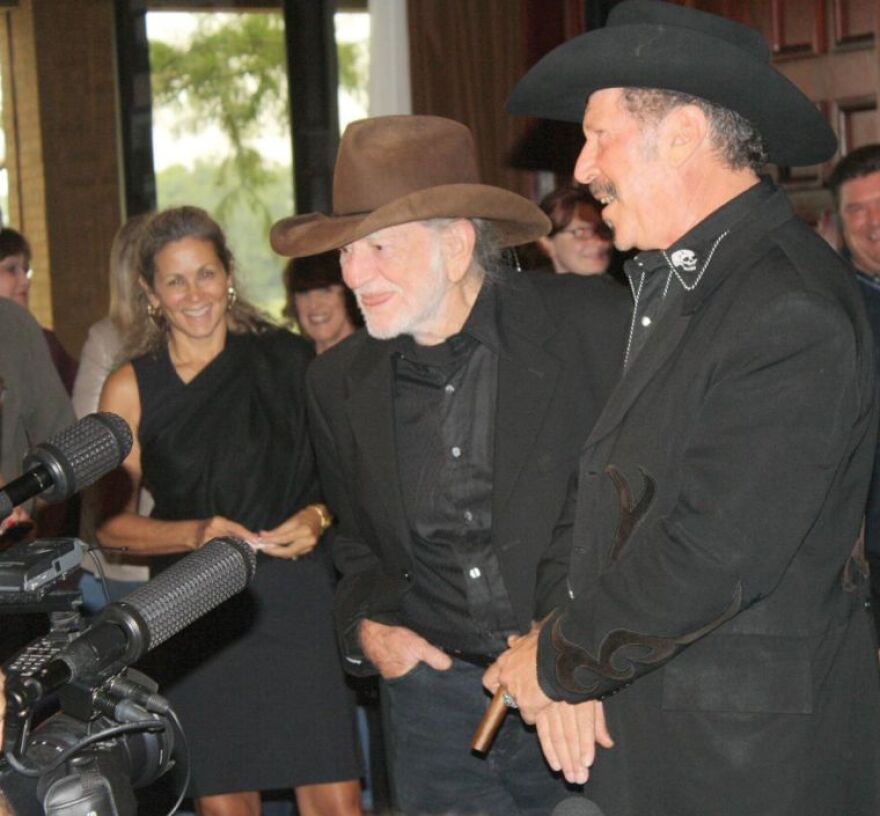 Icons Willie Nelson and Kinky Friedman recently conducted a Texas Herbal Radio Network tour live from Willie's bus, chatting about a passionate topic for the two Texans - Pot.
The legalization of marijuana, the cultivation of hemp, and the potential benefits to Texas' small farmers were the main topics of discussion.
As the host of Notably Texan, I jumped at the opportunity to speak briefly with these two legends about their favorite green, leafy subject.
Willie Nelson's new album "Band Of Brothers" is set to release in June, and Kinky Friedman's hat is in the political arena once more with a runoff bid for Texas Agriculture Commissioner on May 27.
Notably Texan is heard weekdays from Noon-3pm, and Saturdays 7-Midnight on KETR.