This page curates KETR's news stories related to Texas A&M University-Commerce.
A&M-Commerce Instructors Recognized for Teaching Excellence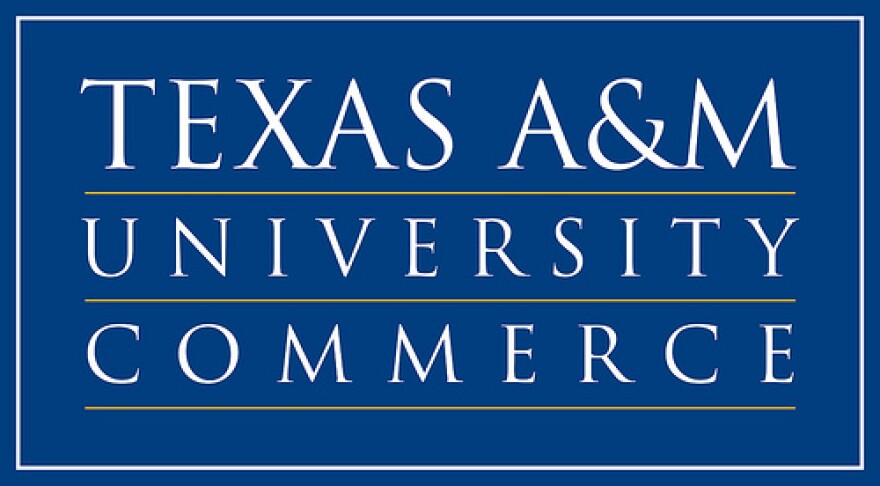 COMMERCE - Several Texas A&M University-Commerce instructors were recently recognized for their excellent service and dedication to teaching in the Spring 2012 semester.
The Student Recognition Award for Teaching Excellence is an honor bestowed on faculty by The Texas A&M University System. Individuals of all teaching levels are eligible for awards based on students' responses from the uniform faculty evaluation form in eligible courses.
"Our students are the ones who benefit the most since they are being taught by the best teachers in the system, which most certainly extrapolates into the best teachers in the nation as well," Dr. Larry Lemanski, provost and vice president for Academic Affairs. "There is no doubt that A&M-Commerce has faculty who excel, and I commend all of the awardees for their commitment to teaching excellence."
Recipients of the Spring 2012 Student Recognition Award for Teaching Excellence:
College of Business & Entrepreneurship:
Dr. Gordon Heslop Assistant Professor - Accounting
Ms. Tina Lancaster, NTT Instructor - Business Administration & MIS
Dr. Alma Mintu-Wimsatt, Professor - Marketing & Management
Dr. Mildred Pryor, Professor - Marketing & Management
Dr. Sonia Taneja, Assistant Professor - Marketing & Management
College of Education & Human Services:
Ms. Rebecca Adams, NTT Instructor - Clinical Instructor - Curriculum & Instruction
Dr. Merry Boggs, Assistant Professor - Curriculum & Instruction
Ms. Patsy Boshears, NTT Instructor - Clinical Instructor - Social Work
Ms. Rhonda Clark, NTT Instructor - Clinical Instructor - Curriculum & Instruction
Dr. Martha Foote, Professor & Department Head - Curriculum & Instruction
Dr. Barbara Hammack, Associate Professor - Curriculum & Instruction
Mr. William Humbert, Clinical Instructor - Curriculum & Instruction
Ms. Holly Keddington, Teaching Assistant - Psychology, Counseling, & Special Education
Dr. Brenda Moore, Associate Professor - Social Work
Dr. Linda Openshaw, Associate Professor - Social Work
Dr. Jim Page, Assistant Professor - Curriculum & Instruction
Dr. Susan Szabo, Associate Professor - Curriculum & Instruction
Dr. Karin Tochkov, Assistant Professor - Psychology, Counseling, & Special Education
Dr. Leah Wickersham, Associate Professor - Educational Leadership
Ms. Vickie Williams, Adjunct Curriculum & Instruction
Dr. Susan Williams, NTT Assistant Professor & Coordinator of Partnerships - Curriculum & Instruction
College of Humanities, Social Sciences, & Arts:
Dr. Barbara Frey, Professor - Art
Dr. Jeffrey Herndon, Associate Professor - Political Science
Dr. Robert Rodriguez, Assistant Professor - Political Science
Dr. William Thompson, Professor - Sociology & Criminal Justice
College of Sciences, Engineering, & Agriculture:
Dr. Brent Donham, Associate Professor - Engineering & Technology
Mr. Perry Moler, Instructor - Engineering & Technology
Dr. Yelin Ou, Assistant Professor - Mathematics
Dr. Stephen Starnes, Assistant Professor - Chemistry
Dr. Ka Sai Un, Lecturer - Mathematics
Dr. Pamela Webster, NTT/Professional Track - Mathematics