Signing day brings new lions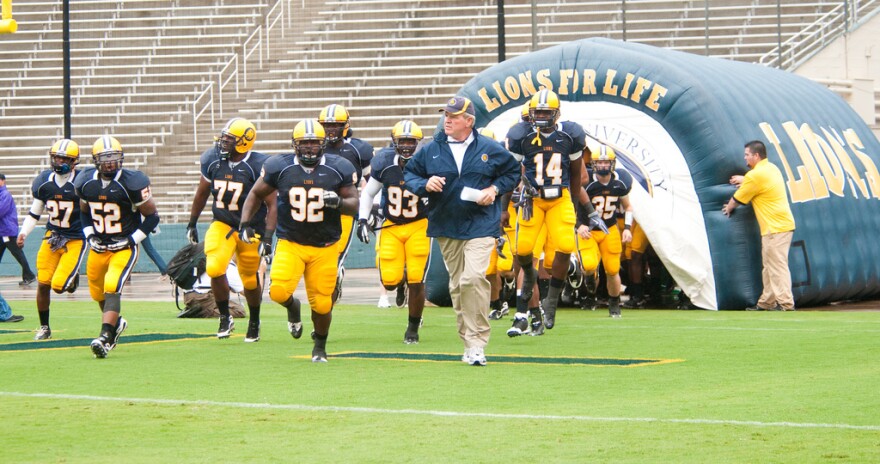 Today is college football signing day in the LSC, and football analyst Brock Callaway breaks down what's going on at Texas A&M University-Commerce.
Transcript follows.
JK: Brock, what have you seen today?
BC: Well, obviously today is a huge day for every program around the conference. It's the biggest way to build your program and to get some high school kids in, and A&M-Commerce is off to a quick start here. We've only got about half the names out so far but the highlight players, number one, the best one so far is a wide receiver named Darian Gilmore out of Hallsville High. He's actually 6'6" as a wide receiver, and he had offers from TCU, Texas Tech, and Stephen F. Austin. Quite a bit of talent there.
The Lions brought in a couple of high school quarterbacks, one from Bryan Adams, one from Lone Oak, as well as a junior college transfer. He'll be a junior and be able to provide some depth behind J.J. Harp this year.
The whole list isn't out just yet but what the Lions have shown so far is that they've got quite a few players coming in to help out next year.
Brock Callaway has been the color analyst for the A&M-Commerce Lions football broadcasts and he's the owner of LSCScoop.com.