This page curates KETR's news stories related to Texas A&M University-Commerce.
New Athletic Director for A&M-Commerce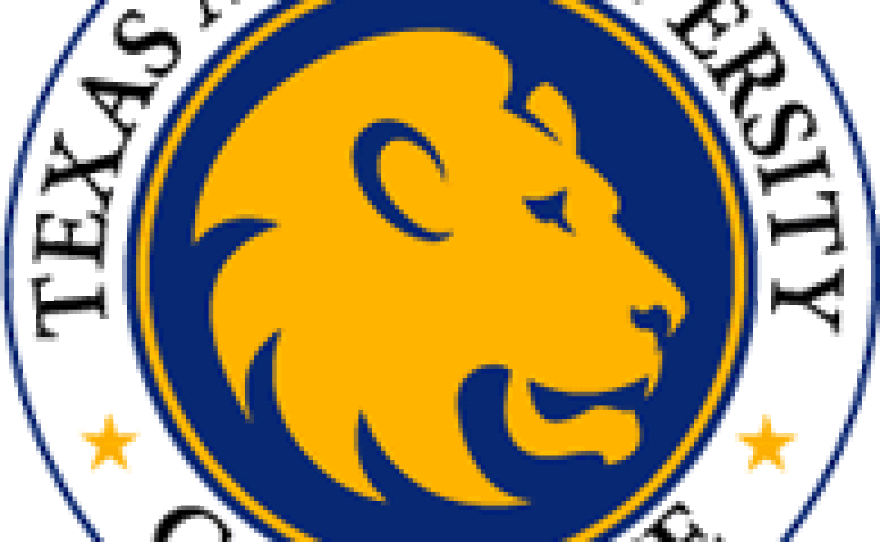 A new A&M-Commerce Athletic Director was introduced this morning. Jerrod Knight is live-blogging the press conference, scheduled for 11am, on this post.
11:21am: After a few brief questions from the press, the formal press conference is adjourned.
11:10am: Ivey: "I can't promise undefeated seasons or championships, but I can promise that I'll get up every day looking to make this place better."
11:08am: Announcement - "Exactly what we need at A&M-Commerce." Mr. Ryan Ivey.
11:06am: "I wanted search committee to find someone who can return us to the national program that we ought to be."
11:03am: Media Relations director Noah Nelson introduces Dr. Dan Jones. "First, I'd like to thank and recognize Ms. Judy Sackfield, interim athletic director."
10:58am: A packed house for today's press conference!
From an A&M-Commerce press release:
Texas A&M University-Commerce will hold a press conference on Monday, January 7, 2013 as President Dr. Dan Jones will announce and introduce A&M-Commerce's new Athletic Director. The press conference is scheduled for 11 a.m. in the Traditions Room, located on the second floor of the Rayburn Student Center on the A&M-Commerce campus. Media wishing to attend the press conference are asked to arrive at the Rayburn Student Center by 10:45 a.m. Monday morning. The incoming Athletic Director will answer questions from media members and will be available for brief one-on-one interviews following the press conference as well. The announcement will also be streamed live at LionAthletics.com.