Alice Likes the Coopers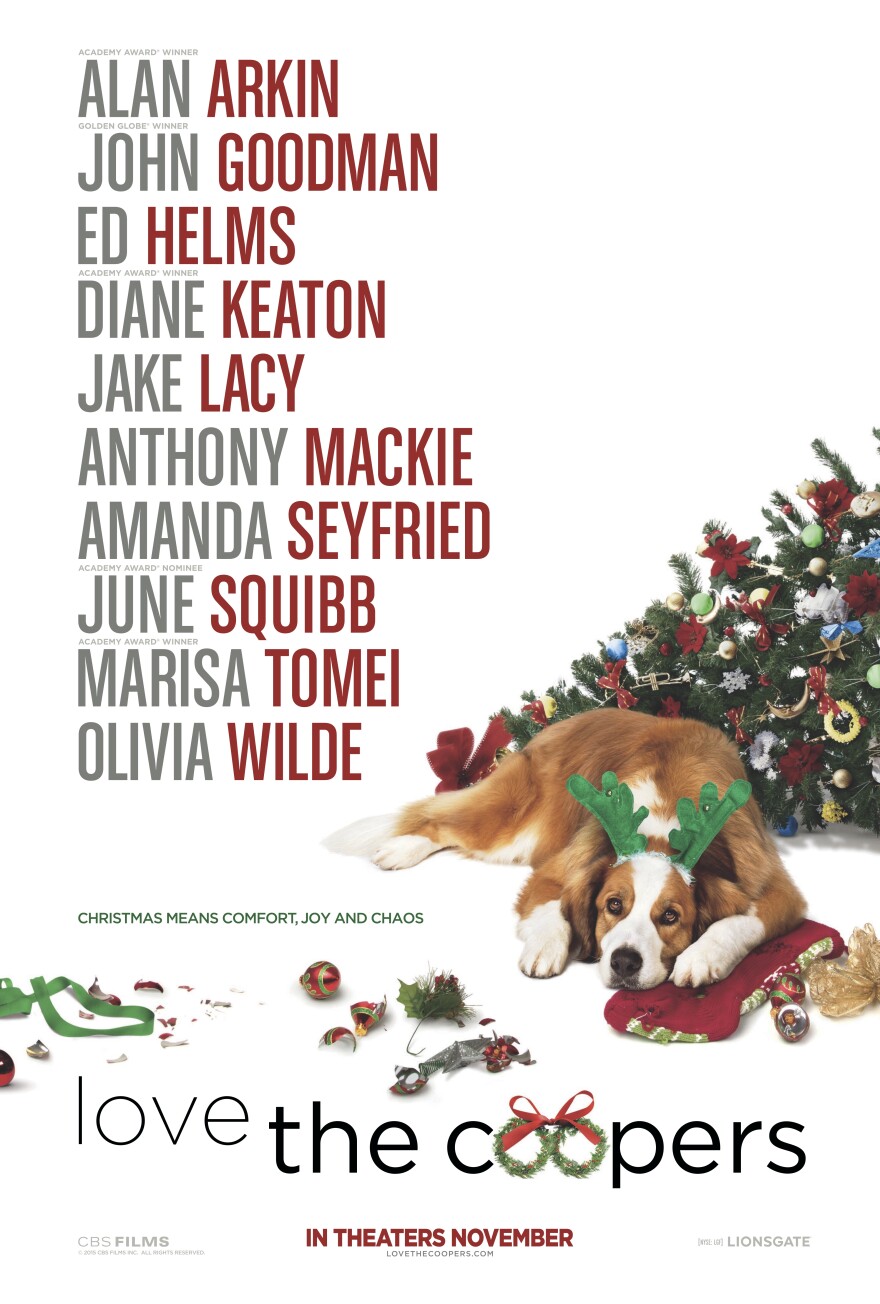 This week on Movie Picks with Alice Reese, she reviews Love the Coopers, My All American, and Spotlight.
Love the Coopers has an ensemble cast that Alice says saves the film from being too much sometimes. Diane Keaton and John Goodman star as the parents of the parents, with performances from Alan Arkin, Marisa Tomei, Ed Helms, Olivia Wilde, Amanda Seyfried, and more. Alice recommends this movie for some light-hearted Christmas fun.
My All American is the true story of University of Texas football legend Freddie Steinmark. Aaron Eckhart stars as Coach Darrell Royal and Finn Wittrock plays Steinmark. Angelo Pizzo, the co-writer of this movie also wrote Rudy and Hoosiers. Alice recommends this movie, but wasn't crazy about the music.
my_all_american.mp3
My All American Review
Spotlight stars Rachel McAdams, Mark Ruffalo, and Brian d'Arcy James as a team of Boston Globe reporters who uncovered a massive child molestation scandal involving the Boston Catholic Archdiocese. Alice was really impressed with this film and its salute to journalism. She thinks when it's Oscar time, we'll hear this title again.
Spotlight.mp3
Spotlight Review
Come back next week for more Movie Picks with Alice Reese. You can hear Alice every Friday during All Things Considered at 4:50 and 5:50 PM, or online any time at ketr.org.